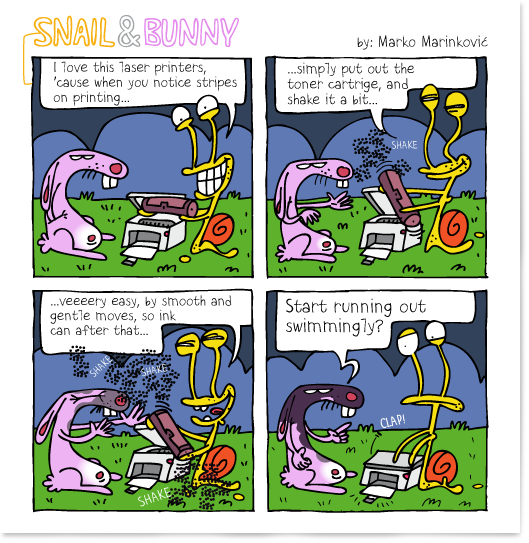 Snail: I love this laser printers, 'cause when you notice stripes on printing… simply put out the toner cartrige, and shake it a bit veeeery easy, by smooth and gentle moves, so ink can after that… Bunny: Start running out swimmingly?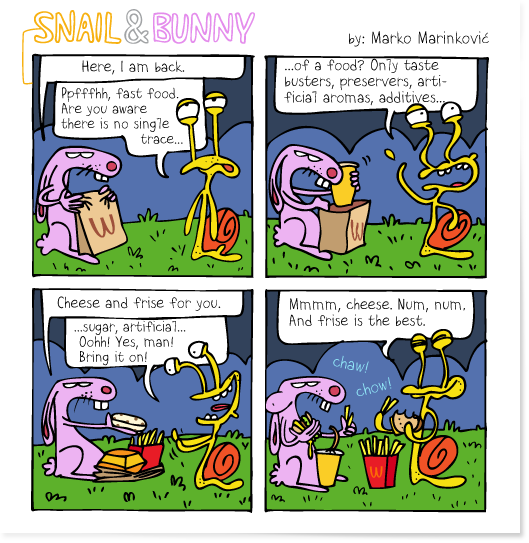 Bunny: Here, I'm back. Snail: Pffhh! Fast food. Are you aware there is no single trace of a food? Only taste busters, preservers, artificial aromas, additives… Bunny: Cheese and frise for you. Snail: …sugar, artificial… Oohh! Yes, man!  Bring it on! Mmmm, cheese. Num, num. And frise is the best.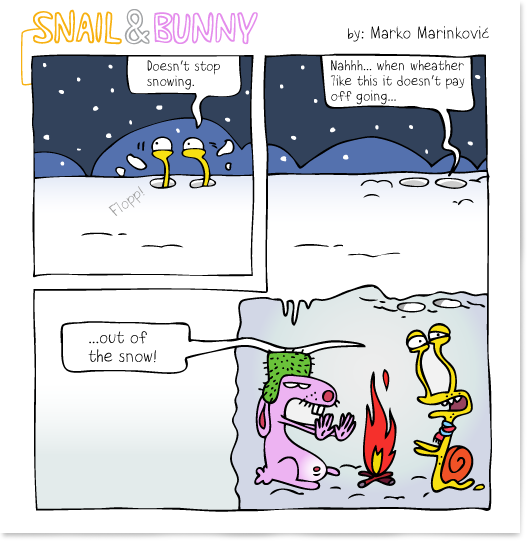 Snail: Doesn't stop snowing. Nahh… when wheather like this it doesn't pay off going… out of the snow!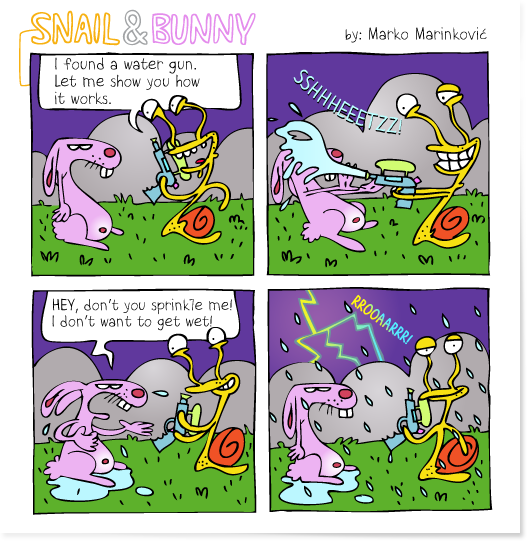 Snail: I found a water gun. Let me show you how it works. Bunny: HEY, don't you you sprinkle me! I don't want to get wet!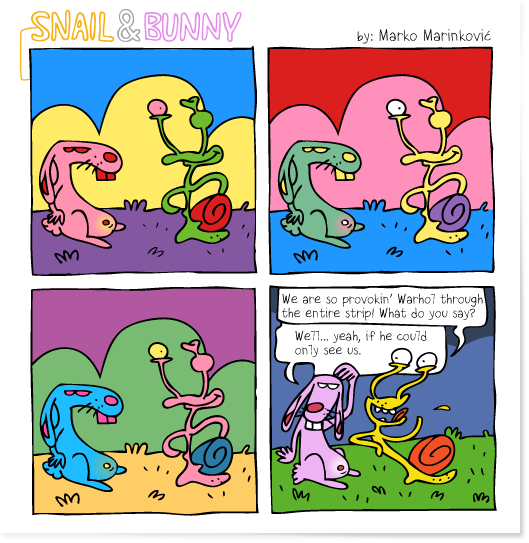 Snail: We are so provokin' Warhol through the entire strip! What do you say? Bunny: Well, yeah… if he could only see us.